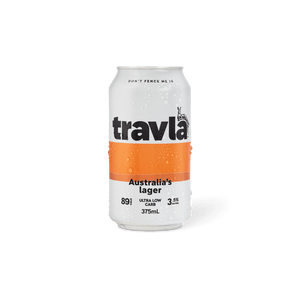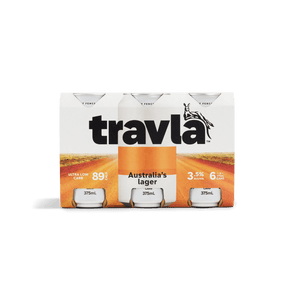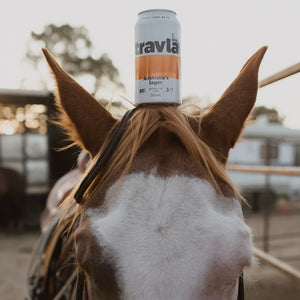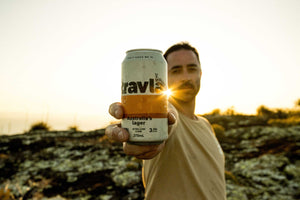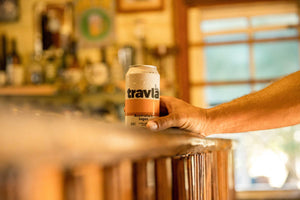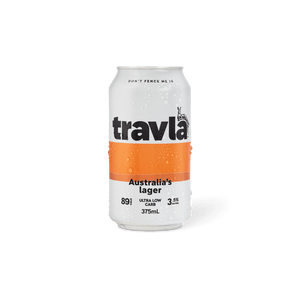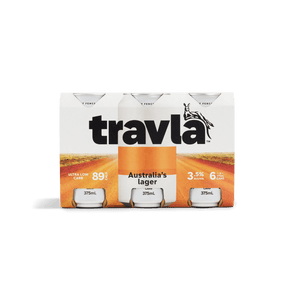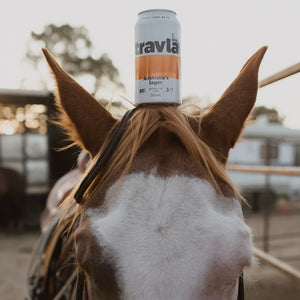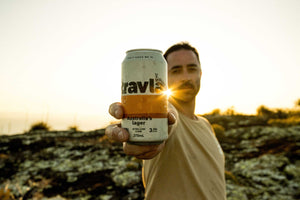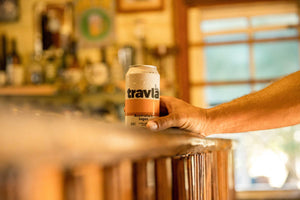 Australian Lager
Description
The travla mid-strength is the complete all rounder - a perfect first beer to drink on arrival to get your eye in, and given the chance, will not let you down after a few more. 3.5% ABV and just 2.3g of carbohydrates in every can.
Tasting Notes
Bright golden honey in colour. A light body, mild fruitiness balanced with subtle and smooth bitterness with a crisp, refreshing finish.
Ingredients
Brewed with Australian pale malt, signature lager yeast and a blend of Cluster and Melba hops.
Reviews
The people have spoken!
"Enjoyed a few travlas with friends on the weekend. Loved how easy they were to drink. So refreshing, just perfect!"
"Yum! Purchased my first six pack at Vintage Cellars in PM and it looked so cute on the shelf in the fridge 🧡 I'm not often a beer drinker but it was sooo easy to drink and tasted yum."
"Another low cal beer fav of mine."
"Really enjoyed this new beer! Great pricing too!"
"Great tasting beer! Will definitely buy again :)"